ABC series platforms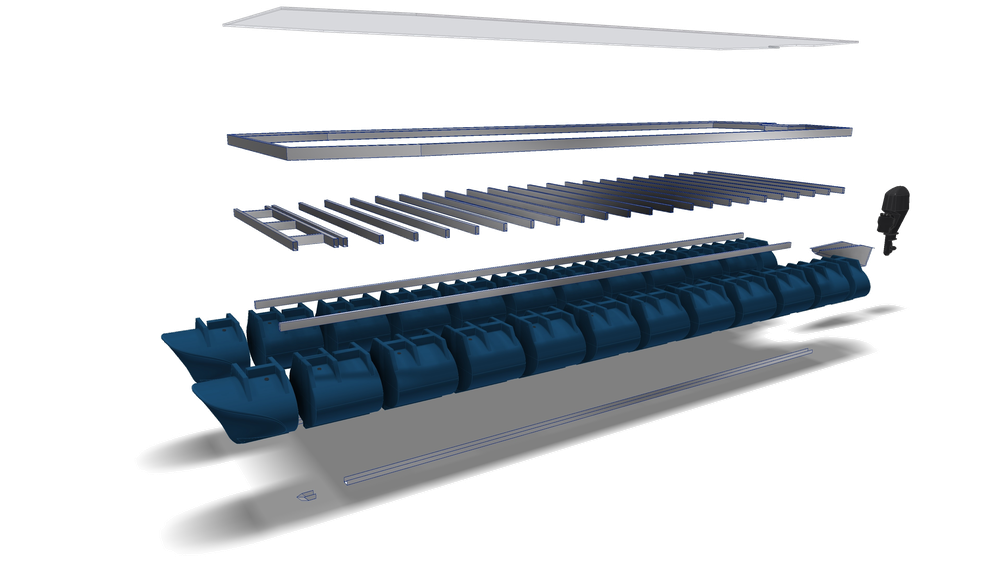 Assembly principle of ABC platform
Assembly principle of ABC series pontoon platform is not complicated. Platform is assembled connecting pontoons into the rows using U profile on the bottom to secure al the elements. Afterwards, joists are placed in mounting locations in between every pontoon, to connect two pontoon rows to form a platform, as well as additionally securing the pontoon rows together. Next step is mounting of additional strengthening elements and decking, after which all other  elements could be mounted. Simple as ABC.
Catamaran or trimaran?
Catamaran is most used type of pontoon boat configuration. Catamaran has two rows of pontoons, giving good stability characteristics.
Trimaran on the other hand has additional row of pontoon floats within the same are giving more weight lift capacity.
ABC platform weight lift capabilities
In the above given table, weight lift information for different size and type pontoon platforms is provided. Pontoon, metal framing, and fastening elements weight is accounted for already. All the other weights sum such as decking, superstructure, people, provisions, liquids, engine, luggage, equipment must fit under this number.
I have an ABC pontoon platform, what to do next?
Standard ABC platform is universal. You can place superstructures, tents, wooden cabins, caravans, baths, saunas or any other equipment for work and leisure.
In addition to the pontoon platform, ØSTFOLD BIL OG BÅTSERVICE AS is able to provide wooden cabins or metal framing of a superstructure without finish. Contact us to get our offer. To see some of the projects done using our pontoon floats please proceed to the gallery.
To the gallery
Draft of ABC platform
Platforms with ABC pontoons have  a minimal draft of 410mm, meaning that with such a boat you could access even the very shallow waters, where conventionally this would be a headache for a boat owner.
Different types of ABC platforms
We offer 3 general types of platform shapes. The choice does not influence the pricing of the product. Shapes available are standard, square, and with round corner. Other shapes and configurations are available upon special request.
ABC platforms for easy shipping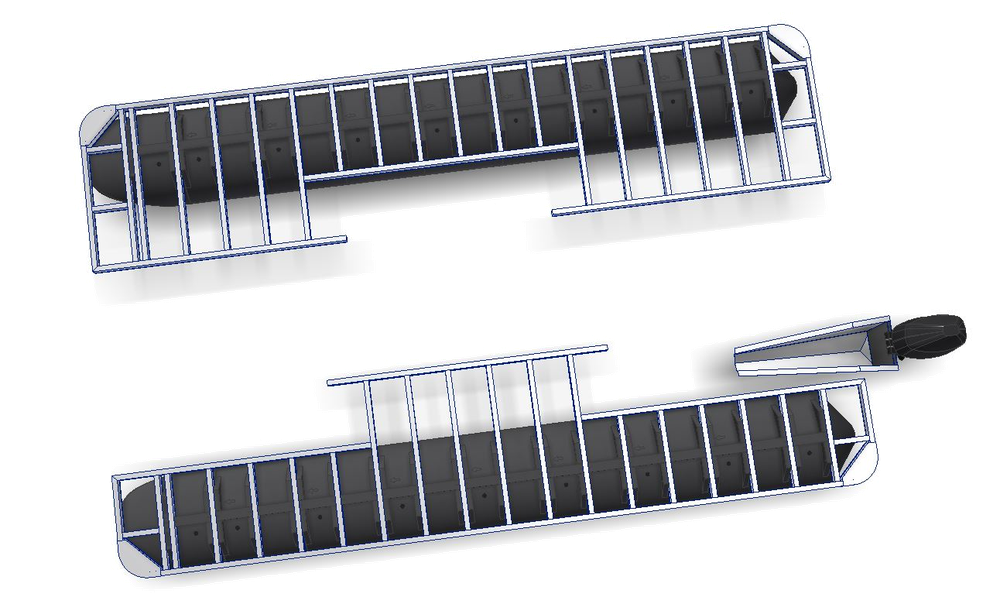 On European roads in many cases the width of the vehicles and cargo are very limited, which makes long route shipping difficult. In order to solve such problem, we have developed a catamaran which could be split into two parts for shipping, fitting into the standard widely utilised eurotent lorry. When delivered, two parts could be assembled very fast and easily on the spot just using some basic equipment.